We have spent many years studying, working and advising in the fields of organizational development, business management, business ethics, personal development, spiritual direction, and the arts. Most of us have Christian spirituality and practice as our core path, and we have also been enriched by wisdom from other religious, philosophical, psychological and humanistic traditions.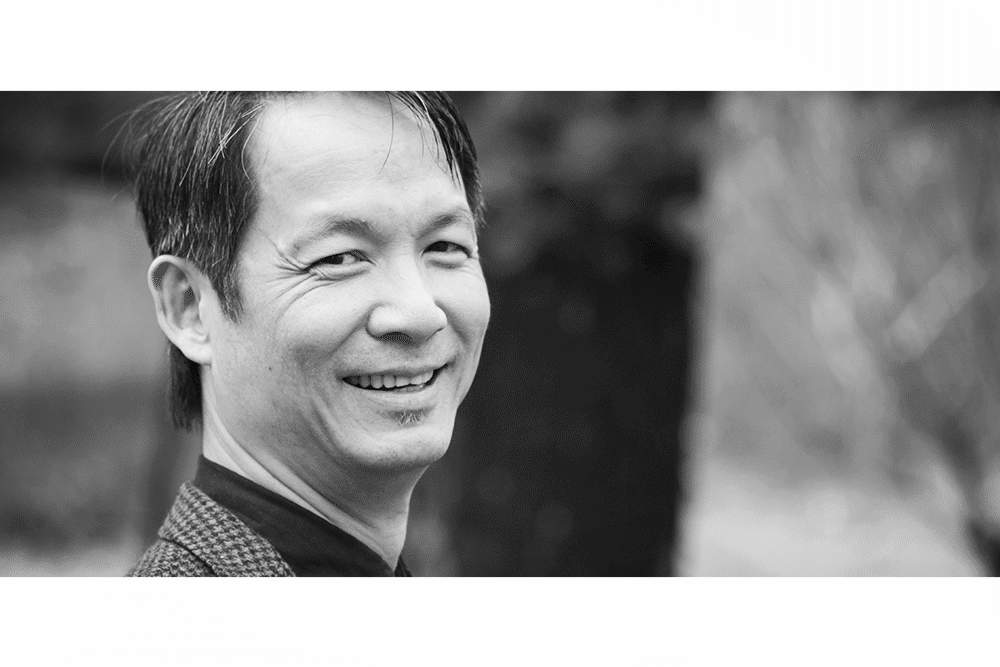 CO-FOUNDER
The Rev. Leng Lim, M.Div., MBA
Leng Leroy Lim has been an executive coach and trusted advisor to senior leaders of global organizations for the last 15 years, working in a wide range of industries throughout Asia, America and Europe. His focus is to help leaders both achieve profitability and take responsibility for forming purposeful organizations that understand their duty to contribute to the wellbeing of wider communities and our interconnected planet as a whole.
Clients have included executives and senior leaders at PricewaterhouseCoopers, Rockwell Automation, Prudential Insurance, UNICEF, The World Economic Forum, and the National University of Singapore. He is a coach at the INSEAD Business School and works with executives from scores of countries and industries. In addition, he supervises aspiring consultants in its Executive Masters in Coaching and Consulting for Change degree program.
Leng has been an ordained Episcopal (Anglican) priest for the last 22 years, and served for several years in inner-city ministry in Los Angeles before heading to Harvard Business School where he earned his MBA. Born in Singapore, his life as a committed Christian began at age 13 when he responded to the preaching of the gospel at an evangelical rally. His early formation was in conservative 'charismatic' Anglican churches that emphasized religious experience, but coming out as a gay man meant moving on to a more progressive context for his Christian journey. He went on to pursue theological studies and prepare for the ordained ministry at Union Theological Seminary (New York) and Harvard Divinity School, where he expanded his religious commitment and vision through the exploration of liberation theology and the progressive social gospel.
His own development has also been nourished by 18 years of practice of Vipassana meditation in the Buddhist tradition, and also by drawing from a range of spiritual teachers and traditions outside of the Christian Church. However, his first love and primary expression of commitment to God, as revealed in the Gospels and in the Christian mystics, is witnessing to Jesus Christ.
From a Christian perspective his personal mission in life is, as a renowned early theologian, St Irenaeus, put it, to be a friend of God—and out of that friendship to befriend what is unlovable, cast aside, misunderstood, so as to bring about the reconciliation of souls and communities to God. This is linked to the Buddhist call to relieve the suffering of sentient beings, and the Jewish sense of vocation to help repair the world, in Hebrew, tikkun olam.
Leng is a partner at the Mindkind Institute, a coaching and advisory company focused on mindful leadership and organizational change. He co-founded SEALNET, a 12 year-old international non-profit that mentors Southeast Asian young adults to become citizen leaders. He is married to Dr. Home Nguyen, and resides in New York.
CO-FOUNDER
Drs. Arjan Overwater, MBA
Arjan is an entrepreneur and leadership coach with a unique track record in both CEO and HR Leadership roles. Arjan currently supports the boards of a number of fast-growing food and fashion companies in the UK, the Netherlands and the USA, and chairs the board of a technology company in Belgium. He was the CEO for Unilever in East Europe and before that the senior VP for Global HR in Unilever. Between 2006 and 2016 Arjan was based in London and Vienna, and among other roles worked as executive coach with CEO's and board members of large global organisations.
Arjan's work with senior teams and executives aims at transforming their business and personal performance by aligning their Purpose, Values and Strategy at all levels of their organization. Arjan works with a holistic approach, attending to the emotional, spiritual and physical aspects of well-being as the base for sustainable personal performance.
Arjan is Dutch. He studied theology at Utrecht State University, majoring in Pastoral Psychology, and completed his thesis during his tenure as a Visiting Fellow at Emory University, GA. where studied with James Fowler at the center for Faith Development. He later completed his MBA in the UK while working for Shell in Aberdeen, Scotland.
Arjan draws on his own Christian background in his coaching work: "Twenty centuries of Christian reflection provide rich resources to help me be a better coach. This often includes spirituality: dealing with the questions of meaning and purpose in people's lives." He says: "I come from a conservative Dutch reformed background. During my studies I focused on people's religious experience, focusing on how their faith and its structure develop over time."
"What inspires my faith today is how the gospel of Jesus Christ is radically different and challenging—blessed are the meek, the poor, the peacemakers: the apparent opposite of how most of us experience life. I seek this grace and want to pass it on where I can. I'm drawn to those that follow their own path of discernment or are looking for help on the way. Dietrich Bonhoeffer is one of my favorite theologians, in large part also because of the path he followed."
Arjan has contributed to and taught both undergraduate and MBA students at Georgia Tech and Harvard Business School, in the MBA program at Erasmus University in Rotterdam, and lectured widely on strategy and leadership. Arjan served on the board of the Society of Organisational Learning (SOL) and sits on the European advisory board of Human Rights Watch.
He and his wife Mary Jo, a registered dietitian and nutritionist, have lived with their two daughters in over six countries: since 2016 they have been alternating between residences in the Netherlands and Pennsylvania, USA.
CO-FACILITATOR & FACULTY
The Rev. Canon Mpho Tutu van Furth
The Reverend Canon Mpho Tutu van Furth is an Episcopal priest, artist, author, public speaker, and retreat facilitator, and also a wife and a mother. As she puts it, "Mercifully I have, throughout my life, had the privilege of answering my vocations, so who I am and what I do are intimately intertwined." Mpho has had various roles in non-profit leadership. She directed a scholarship program for refugees from South Africa and Namibia in New York, and was the Founding Executive Director of the Desmond & Leah Tutu Legacy Foundation, a multi-faceted NGO in Cape Town. She continues to work on educational transformation for the poorest South Africans. With her wife, Marceline, she is creating the #ITOO on line mentoring platform for women and girls.
For Mpho, work doesn't have to be soulless or soul numbing; leadership doesn't have to only keep an eagle eye on the bottom line with no attention to the human beings who make businesses thrive. The activities that account for most of our weekday waking hours can be activities in which we flourish. She believes that the places where we work can be places of joyful creativity and fulfillment. In her own work she has relied heavily on the ubuntu theology that is her birthright. It is a theology that, like all Christian theology, recognizes our interdependence while valuing our individuality. In the ubuntu frame, theology is not an activity solely for Sunday mornings nor is it an intellectual pursuit reserved for academics. Rather, one's life is always seen through the lens of one's life with God.
In the ubuntu frame leadership is based on three questions: What do you want? What do you need? How can I help you? With these questions we recognize that co-workers are more than cogs in a machine while clients are essential partners in the success of any enterprise. Time and again Jesus asked those who came to him for healing "What do you want me to do for you?", even when one would have assumed the need for healing was self-evident. Ubuntu asks these questions because it is an indication of being fully invested in the dignity of the one being questioned. Ubuntu recognizes that what seems self-evident is not always so, and the surprises are often what makes the difference between drudgery and flourishing.
FACULTY
The Rev. Adriene Thorne, M.Div.
Adriene Thorne has served The First Presbyterian Church of Brooklyn for the last three years. Before that she was the Executive Minister of a 1,000 member church in the East Village of New York. Adriene's Christian practice and leadership are grounded in an appreciation for imperfection that attempts to embody robust vulnerability. She leads with an understanding that even the resurrected Christ came back in a flawed body – what hopeful news for us! Adriene believes that everyone brings gifts to the table and that we teach one another. She is grateful for the wisdom found in collaborative leadership and delights in anyone who tries to listen well. Stepping back to step forward, Adriene has learned the tremendous power of silence and stillness for her own leadership joy.
Adriene received her M.Div from The Pacific School of Religion and completed post-graduate studies in pastoral care and counseling at The Blanton-Peale Institute. She is a certified life coach and disaster chaplain. When she's feeling honest, though, she'll tell you that she's learned more about God from nature, art, and her daughter than from any classroom or book. Adriene's background in the performing arts includes performance credits with The Dance Theatre of Harlem, The Metropolitan Opera, and the world-famous Radio City Rockettes among others. When she's not parenting, pastoring, creating, or mentoring, Adriene is probably on the squash court or in the dance studio fantasizing about what is newly possible.
FACULTY
The Rev. Dr. Charles McCollough, M.Div., PhD.
Charles McCollough has been sculpting for 40 years while pursuing his vocation as an ordained minister, activist, author, and teacher in the United Church of Christ (UCC). He works in ceramic, bronze, and wood and frequently lectures on art, theology, and social justice issues.

A graduate of the University of Texas, Charles earned his M.Div. at Perkins School of Theology and his Ph.D. in Philosophical Theology at Drew University. He served as the Secretary for Adult Education at the national office of the UCC, lecturing, editing curricula, leading workshops all over the United States and abroad, and writing nine books. Then he became a policy advocate in Washington, D.C. for the UCC for peace and justice issues, such as the rights of indigenous people, issues of military spending, non-violent resistance, and the environment.

At the same time, Charles pursued his love and talent for art, studying sculpture at the Pennsylvania Academy of Fine Arts, Johnson Atelier, the Princeton Art Association, and Mercer College. His work might be called religious or humanistic or political, but he doesn't draw boundaries among these areas. They are all united in that mystery beyond words.

Charles' view of Christian practice and leadership uses art to communicate the Gospel. Since retirement he and his wife Carol have traveled extensively throughout the U.S. and abroad giving multi-media presentations utilizing images of Charles' sculptures of biblical stories.
FACULTY (MUSIC)
Amy Neuner
Amy Neuner has been the Minister of Music at First Presbyterian Church of Brooklyn since 2001. She is also a high school choral director who has taught thousands of students over 27 years. Her emotion-based approach to music centers on the belief that music connects and opens minds and hearts if we are willing to be vulnerable, listen, and participate with wild abandon. You will often see her choirs conducting, dancing, or simply sitting still in observation and reflection, fully embodying the possible.
Amy received her undergraduate degree from the University of Wisconsin and her Master's degree from Stonybrook University. Her youth choirs have won coveted awards such as "Best Gospel Choir" in the Pathmark Gospel Festival at the Apollo and "Featured Ensemble" at the Grammy Foundation's "Grammy Bootcamp." The First Presbyterian Church adult choir under her leadership, was named in WLIB's "Top 10 best Gospel Choirs in NYC" in 2018, and also sings for the Derrick Bell lecture series (NYU) annually. In addition, Amy is the co-founder of the Park Avenue Armory's Youth Corps ensemble, which focuses on student-driven work and building relationships through art. She believes that each person in an ensemble adds to the fullness of the experience and that shared experience brings us closer to God and each another.
She and her husband Chris met in a wedding band 30 years ago. They live on Long Island, NY with their 16-year-old twins and dog, Daisy.
PROGRAM MANAGER
Vibha Chokhani, MBA
Vibha Chokhani is a social intrapreneur with 10 plus years' experience in growing purpose-driven businesses in the areas of strategic partnerships, client success, business development, program management, and team operations. She has helped tech startups and small businesses in India and USA grow their positive impact in the world by scaling their partnerships & program operations. She currently serves as the Chief Operating Officer for MindKind Institute, a coaching and advisory company focused on mindful leadership and organizational change.
Vibha's path of self-discovery has been enriched by her practice of Vipassana of over 20 years and her exploration in the intersectionality of wisdom paths. Her spiritual journey continues today under the witness and direction of an Episcopal nun, along with other teachers.
For the Love Power Justice program, Vibha manages all strategic, marketing, and partnership initiatives, in close collaboration with the cofounders. She also directs the planning, administrative, and financial aspects of the program, including supporting the faculty team and program participants from conception to launch and post-program for each round.
Vibha received her MBA from The College of William & Mary. She currently lives in upstate New York, on the banks of the Hudson river.
FELLOW
Sophie Overwater
Sophie Overwater is an American/Dutch actress who grew up around the world and is currently residing in New York City. Her training started in England at the London School of Film, Media and Performance and from there went on to The American Academy of Dramatic Arts in NYC, completing a 2 year conservatory program and the 3rd year Company. She is currently a part of AMAW Studio's Master Class (Anthony Meindl's Workshop).

Sophie has been in various films, one of them being short film BARE, a short that she co-wrote, produced and starred in, and the film CACAYA which was a selection from Montreal Festival & Festival ECRA in Rio de Janeiro. She has also joined various workshops with Origin Theatre on How The Nuns Tamed New York, reading as Sister James from the play DOUBT which was performed at the Sheen Center.
Sophie is a Love Power Justice fellow, supporting the program with her many talents, including reading poetry.
FELLOW
Uchechi Kalu
Uchechi Kalu is a Nigerian-American entrepreneur, multi-disciplinary artist, and RYT-200 Yoga Instructor. She received her BA from Princeton University and currently lives in Greenville, South Carolina. She began singing, writing, and acting from a young age, eventually being honored by President Barack Obama as one of the best three young writers in the U.S.
While living in Beijing, China, Uchechi launched her career in international education business management, taking on roles in branding, marketing, business development, and college admissions. She is the founder of Outlier Admissions, a college and graduate school admissions consultancy. Before China, Uchechi had lived, worked, and studied in the Middle East, South America, Europe, and Africa.
Uchechi is a Love Power Justice fellow, serving as a yoga instructor and supporting the program in other ways.